About Us
More Than Custom Mazda Miata Parts and Services
What started as a hobby, then turned into a Mazda Miata niche – is now an E-Commerce dream. We're one of those multi-passionate companies that you can't really fit into one box. We still offer Mazda Miata parts, but also all your high-performance parts needs – for track day cars, muscle cars, drag cars, Jeeps, trucks or whatever street car you're into! We also consider ourselves quite the Outdoor Adventurists, so we're proud to offer a variety of Outdoor Gear for other enthusiasts alike & their vehicles – like Rooftop tents, cargo carriers, bike racks & more.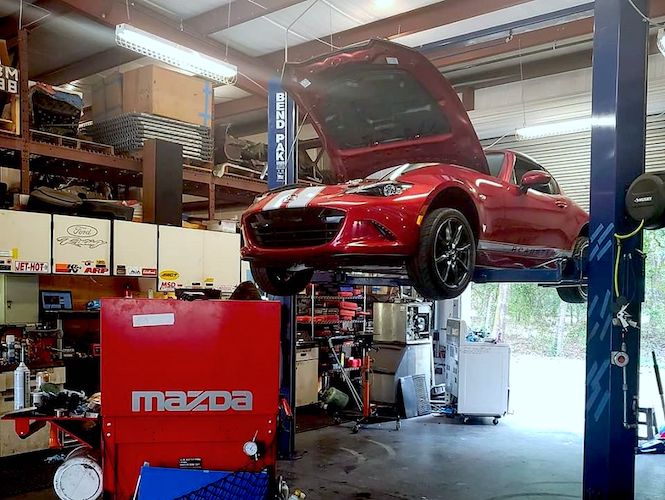 A Track Record for Excellence
The Manhammer Motorsports story isn't a long one – but that's because we're fast learners and even faster drivers.
Manhammer Motorsports LLC was founded in 2016 by racing enthusiast David Johnson. What started off as a hobby which quickly developed into not only a winning race team, but also a performance shop specializing in custom builds that ranged from race cars to street cars and more.
Our program's first car was a red 1990 1.6 Miata. This car ran on stock horsepower but still kept up in the pack and gave many other drivers a run for their money. David Johnson then moved through the ranks and eventually purchased his yellow #33 Miata. David has earned dozens of first-place finishes in his Spec Miata SE and is currently developing front-running race engines and chassis services for our race team.